New ZippyAssist™ feature eases preauthorization confusion for customers.
6L ZippyAssist announces enhancements to it's successful refunds feature, adding support for payment preauthorizations and reversals.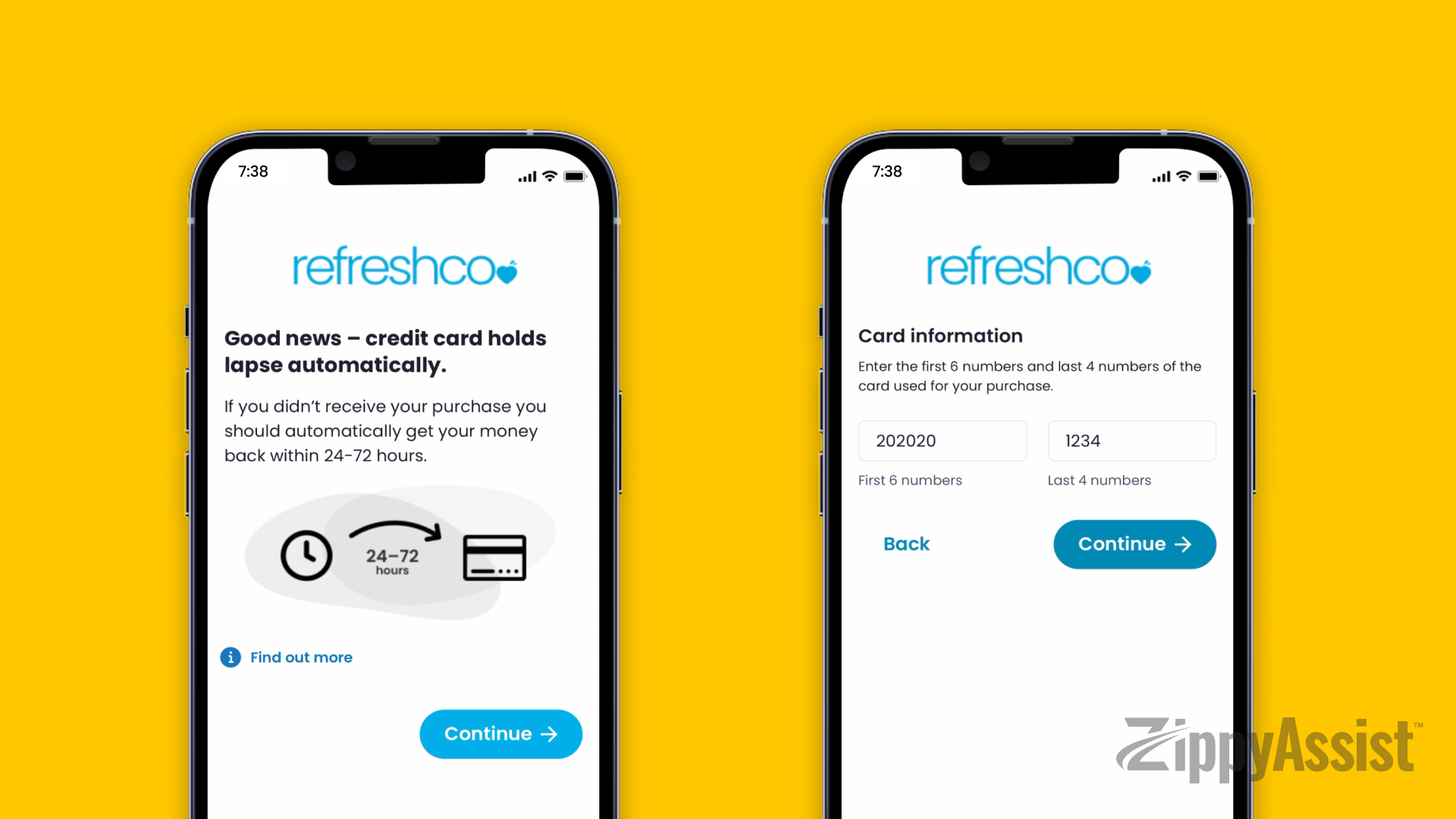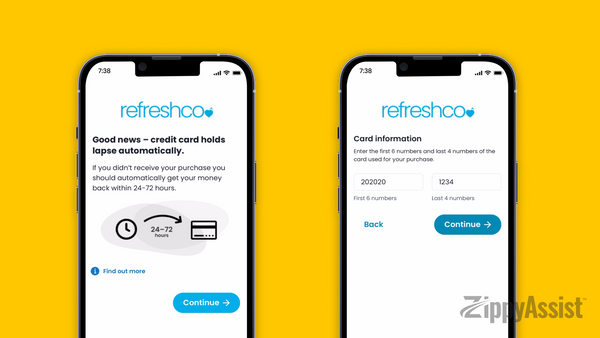 PLEASANTON, CA. Mar. 16, 2023-- 6L Inc. 6L Inc, builders of ZippyAssist, a mobile-first customer support and engagement SaaS platform helping to build consumer confidence and trust in self-service and unattended retail, today announces a key enhancement to its successful refunds feature to address customer uncertainty when an unexpected payment preauthorization occurs.
Payment preauthorizations come part-and-parcel with cashless payments but most customers are unaware of them until something goes wrong, often leading to confusion and anxiety. This is because when a customer sees a  preauthorization transaction they're not expecting they think they've been charged in error, resulting in a time-consuming call to customer service.
These calls are ultimately unsatisfying and unproductive for all concerned because business owners can't do much to release funds held for preauthorization.
It was this very problem that prompted First Class Vending to ask the team at ZippyAssist if there was something they could do. Veronica Fletcher, First Class Vending Customer Service Manager says, "We use preauthorization across our entire organization, so a significant amount of customer refund requests involve temporarily held funds. Responding to these requests takes time - sometimes a lot of time because the process isn't always easily understood by customers. So the time spent quickly adds up. What we talked to ZippyAssist about was something within Zippy that would inform and advise customers of pre-auths and free us up for other work."
The outcome is an enhancement to ZippyAssist's refund request process, which can now advise customers about the preauthorization process. It will then guide the customer through a refund request, but only if held funds have not been not released. As a result, customers are informed immediately without having to speak to someone, and service staff only need to become involved when a refund request needs to be approved – removing the need to spend time informing customers, and follow up.
For Michelle Marsh, First Class Vending Nevada President, the enhanced preauthorization feature is yet another example of how ZippyAssist is helping the company enhance the customer experience even when things don't quite go to plan: "customers understand that things go wrong from time to time – but we always want them to feel supported, and have the reassurance that they'll be taken care of. That's what ZippyAssist has always done, and why it's become a fundamental part of our service stack."
ZippyAssist's new preauthorization features are available today for companies already using ZippyAssist to provide customer support – get in touch for more information. Companies interested in ZippyAssist for their organization can contact Neil Swindale.
Contacts
Neil Swindale. President 6L Inc / Sales – neil.swindale@zippyassist.com
Greg Elisara. Acting CEO 6L Inc - greg.elisara@@zippyassist.com

Useful links
ZippyAssist Overview Video:
https://videos.zippyassist.com/watch/MTM4MTc4MQ==

About 6L Inc.
6L Inc. is a technology company providing technology and data solutions to the refreshment services industry, focusing on enhancing the customer experience in unattended retail and self-service environments. The company was founded in September 2021 by 25 year industry veteran Neil Swindale of VendCentral, alongside co-Founder Greg Elisara who joined following successful roles in Fintech covering product design, brand, and communications. However, Neil and Greg's history together goes back much further – to high school in New Zealand where they were close friends and classmates who shared a love of basketball and surfing.

About ZippyAssist.
ZippyAssist is a cloud-based customer support platform specially designed for unattended retail and self-service environments, making it easier for consumers to seek support when they need it, and helping customer support teams be more efficient and effective. The result is a better experience for consumers, while for businesses ZippyAssist improves operational efficiency, supports account retention, and provides a distinctive point of difference when it comes to winning new business.