Setting the Standard: One Source Moves Forward With ZippyAssist
Staying at the forefront of today's vending technology, One Source's VP of Operations, Jared Detwiler, shares how ZippyAssist has helped evolve the brand's customer relations and internal operations.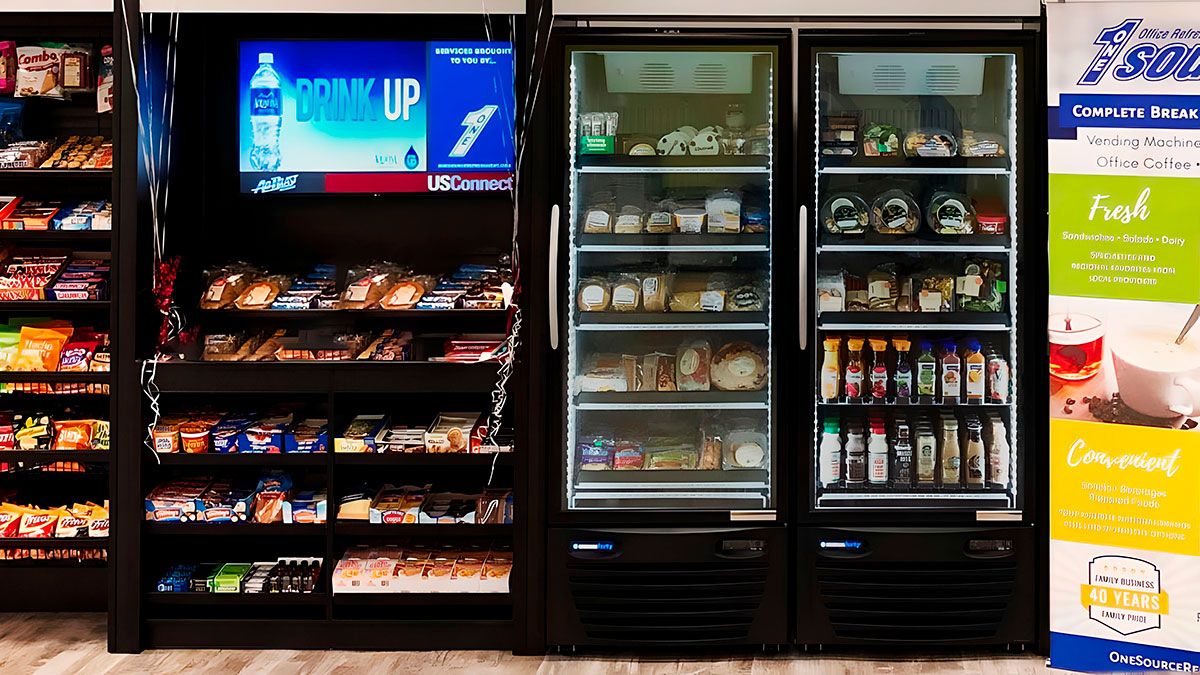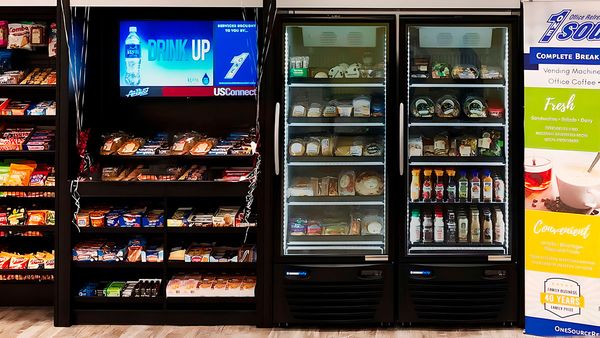 Introducing modern technology to cater to today's fast-paced society poses an especially challenging task for small businesses, but it's imperative that they keep up. One Source, an independently owned and family run operation, has done just that, setting the standard for the vending industry in Pottstown, Pennsylvania for more than 40 years.
"One Source, deemed one of the few independent companies in our area, has really focused on both technology and delivering value to the customer unlike our competitors in the neighborhood," says Jared Detwiler, the VP of Operations at One Source, who has worked with the company for over 20 years.
"My entire adulthood I've spent at One Source learning this industry," he recalls. Throughout those years, he's learned the importance of continuous innovation. "We're always looking for the next latest and greatest thing to deliver to our customers." With the goal of providing modern and high-quality service, One Source's newest addition to the business is ZippyAssist.
To learn more about how One Source has integrated ZippyAssist into its customer relations and day-to-day operations, we asked Detwiler to give us the full rundown.
Unattended Retail Customers Trust
"Things that we've never been able to do, we're now able to act quickly and we're able to respond to the customer directly."
As a vending, micro-market and office coffee service company, One Source must streamline its unattended retail operations — from modern transactions to efficiently solving mishaps from a distance.
"As time goes on, we've tried to evolve with what the market expects when they're having a retail transaction, and we've tried to make vending and micro-markets become the unattended retail that it should be," Detwiler says.
According to Detwiler, one problem that One Source has run into is connecting with the end user. While the company already had a highly trained customer service team to handle relations with direct clients, what they weren't doing was reaching out to the person that is actually buying a product from the vending machines or micro-markets.
"ZippyAssist has allowed the customer to connect directly with our team, whether that's operations by requesting a new product, whether that's with customer service and saying that a machine is broken, or whether they need a refund," says Detwiler. "For instance, they can show their credit card was charged with a photo and we're able to give that refund back to them."
Streamlined Internal Operations
"It's allowed us to get a better grasp on our business and what is working and what isn't working, whether it's products, whether it's certain machine types, whether it's problematic equipment that we need to address quickly."
In addition to having direct access to customers, Detwiler notes that ZippyAssist has also improved One Source's in-house operations — from team productivity to servicing equipment issues in the field. He credits much of this to the customer feedback feature within ZippyAssist's user-friendly mobile app.
"We have gotten a lot of feedback, both good and bad, and I think that the more feedback we can get from our customers, the quicker we can react and deliver exactly what we want," he says. "So, I love the feedback piece [of ZippyAssist]."
Detwiler also appreciates the ability to provide refunds remotely. "The refunds have also been a phenomenal way to, for us operationally, get cash off the street," he says. Thanks to ZippyAssist, One Source drivers no longer need to hand out cash for refunds. Instead, the One Source team can internally handle everything that comes up.
"Internally, we've seen multiple different areas that ZippyAssist has allowed us to thrive."
Improved Team Productivity
"It gives a face to our business that we're responding quickly, we're interacting quickly, and we're getting feedback and reacting to it."
As customer relationships and internal operations continue to improve, as does One Source's overall team productivity. Detwiler especially likes the ZippyAssist database, which saves previous interactions with customers and reported issues.
"If we're having repeated equipment issues, we can look into that and flag that. We know it's a problem to fix," says Detwiler. "When you look down the line of what Zippy gives to you, there's a lot of information that's very important to our business."
Since implementing ZippyAssist, One Source's phone call volume has gone down significantly, which, according to Detwiler, keeps the team more productive and off the phones. A simple text from the ZippyAssist app allows them to react quickly and get what the customer needs. "It's made everything a lot more efficient within our organization," he says. "The text response has been significant."
When we asked Detwiler if he'd recommend ZippyAssist to fellow vending industry professionals and other unattended retail businesses, he said, "I absolutely would. I think that when you're able to deliver value to the end consumer, especially in an unattended setting, it's a unique differentiator. I don't think you get that opportunity in unattended settings very often."
---