It's official: ZippyAssist Refunds for vending and unattended retail is live
ZippyAssist rolls out simple and secure online refunds to ease the processing of customer refund requests.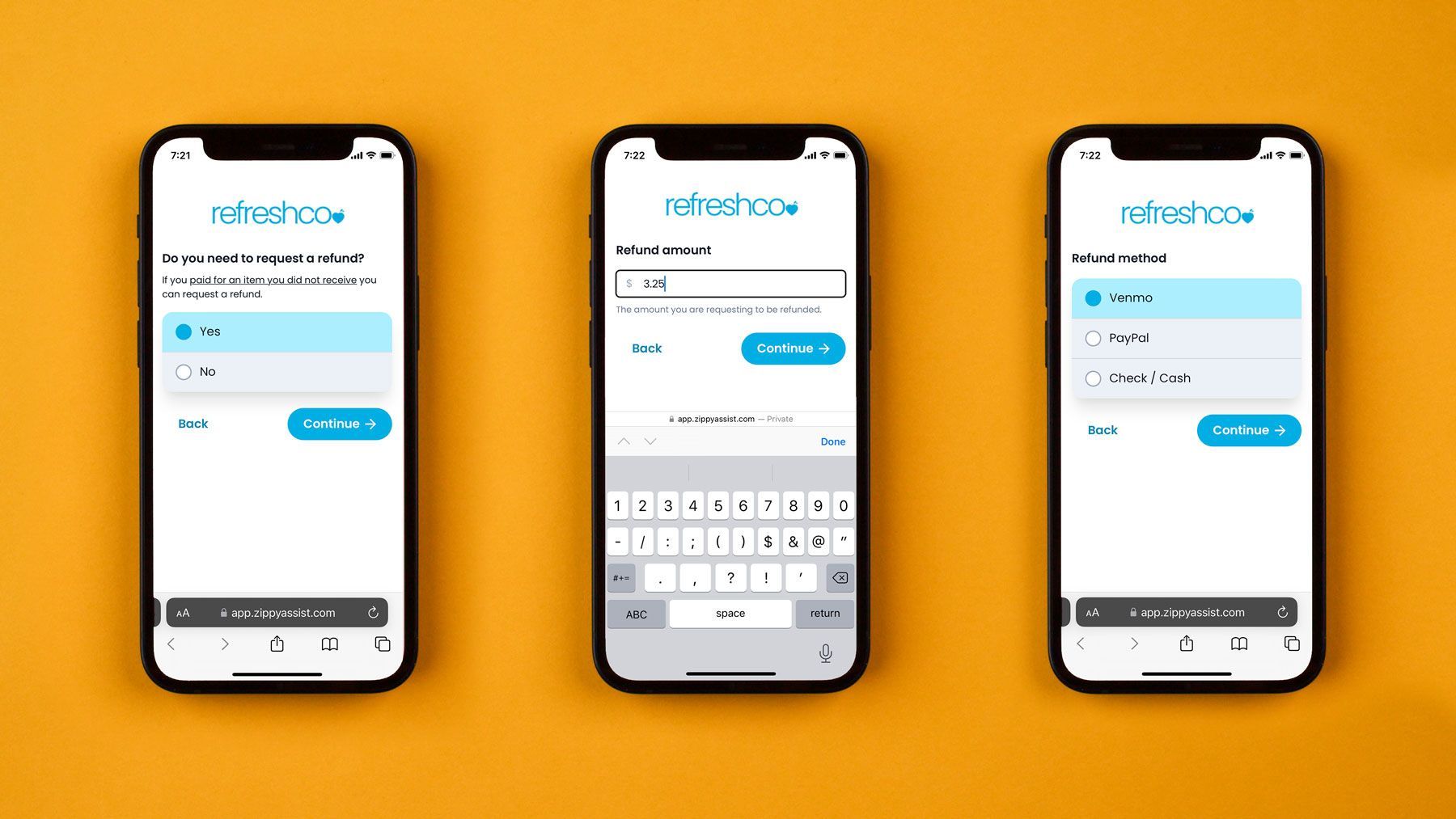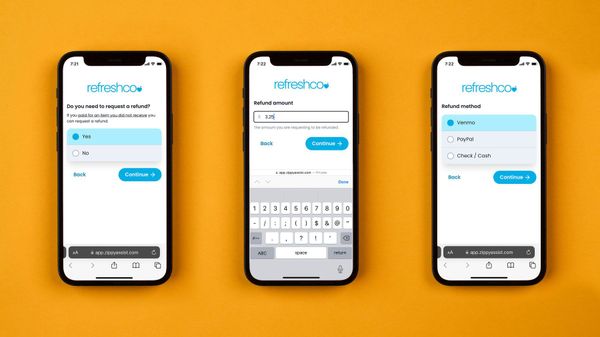 ZippyAssist rolls out simple and secure online refunds to ease the processing of customer refund requests.
PLEASANTON, CA. Jul. 27, 2022-- 6L Inc. 6L Inc, a customer support and engagement SaaS platform providing data and technology solutions for the self-service and unattended retail market, today launches ZippyAssist Refunds – a new refunds feature with the capability to issue online refunds from within ZippyAssist using services used by over tens of millions of North American consumers.
Using ZippyAssist's purpose-designed web app, consumers now have the option of choosing PayPal® or Venmo® (US only) as options when requesting a refund. In addition, offline refund via check is also available. Refund requests are seamlessly integrated into ZippyAssist's powerful Operator Dashboard so they can quickly and easily assess – and process – an online refund request, or access postal address details for offline refunds. The dashboard has been enhanced to provide key data to help assess a refund request such as the customer's recent request history, the average requested amount for the company, as well as the average across the ZippyAssist platform.
Once approved, online refunds are issued within minutes – all done with a couple of clicks.
With the addition of refunds to ZippyAssist's capabilities, the customer support platform continues to add features designed to encourage consumer adoption of unattended retail. In a 2021 study, nearly 25% of unattended retail customers said access to help is the single most important factor to them, and 38% said they would spend more if help were more easy to access*.
ZippyAssist is not only providing the reassurance that consumers are seeking in unattended retail, it is saving operators in operational costs and processing overhead.
Leading refreshment services company Mark Vend, based in Chicago and known for early adoption of key innovation in the industry, has been successfully using ZippyAssist Refunds since early May. "A solution to improve the refund process for both consumers and our team is a win-win. Refunds in ZippyAssist delivers, as does ZippyAssist in general. And the economics work for us – employee time is valuable so efficiency and effectiveness is important. Once we understood how ZippyAssist could save time while exceeding customer expectations, and reducing customer anxiety, the decision to go ahead with ZippyAssist was a simple one," Mark Stein, CEO at Mark Vend.
6L Inc. co-founder and President Neil Swindale believes ZippyAssist Refunds signals a key milestone for the technology startup that launched less than a year ago: "with such exciting innovation in the industry we sometimes get wrapped up in the tech and forget about the very human experience customers have when something goes wrong. There's an opportunity to create a positive and lasting impression in that moment – we are building ZippyAssist to do exactly that."
ZippyAssist Refunds is available today for companies already using ZippyAssist to provide customer support. Companies interested in ZippyAssist for their organization can contact Neil Swindale or Steve Lavendier at VendCentral.

*October 2021 6L ZippyAssist Unattended Retail Customer Survey

Contacts
Neil Swindale. President 6L Inc – neil@vendcentral.com
Steve Lavendier. Sales - steve@vendcentral.com
Greg Elisara. Acting CEO 6L Inc - greg.elisara@@6linc.co

Useful links
https://zippyassist.com/refunds
Introducing ZippyAssist Refunds: https://www.youtube.com/watch?v=T9XmtEcGvxo
ZippyAssist Overview Video: https://videos.zippyassist.com/watch/MTI2MjcwOA==

About 6L Inc.
6L Inc. is a technology company providing technology and data solutions to the refreshment services industry, focusing on enhancing the customer experience in unattended retail and self-service environments. The company was founded in September 2021 by 25 year industry veteran Neil Swindale of VendCentral, alongside co-Founder Greg Elisara who joined following successful roles in Fintech covering product design, brand, and communications. However, Neil and Greg's history together goes back much further – to high school in New Zealand where they were close friends and classmates who shared a love of basketball and surfing.

About ZippyAssist.
ZippyAssist is a cloud-based customer support platform specially designed for unattended retail and self-service environments, making it easier for consumers to seek support when they need it, and helping customer support teams be more efficient and effective. The result is a better experience for consumers, while for businesses ZippyAssist improves operational efficiency, supports account retention, and provides a distinctive point of difference when it comes to winning new business.

About Mark Vend Inc.
Mark Vend is Chicagoland's vending leader. Owners, Mark and Daniel Stein have lived and breathed the business since 1962. That's when parents Andy and Bonnie Stein originally opened Mark Vend on Chicago's North Shore with one truck, 12 vending machines and a dream. Today, Mark Vend has a fleet of 35 vehicles, a full-time staff of 90 and a 75,000-square-foot headquarters facility — all dedicated to managing coffee, micro market, pantry and vending at over 300 locations across Chicagoland. Building on their parents' legacy, Mark and Daniel are committed to serving their clients better than anyone else in the industry. Nothing makes them happier than talking vending.