Streamlining Processes in Unattended Retail: ZippyAssist's VendSys Integration.
ZippyAssist, by natively integrating with VendSys VMS, is helping transform the unattended retail sector. By smoothing out and automating communication between systems, ZippyAssist improves efficiency and customer satisfaction while allowing staff to focus on more valuable tasks.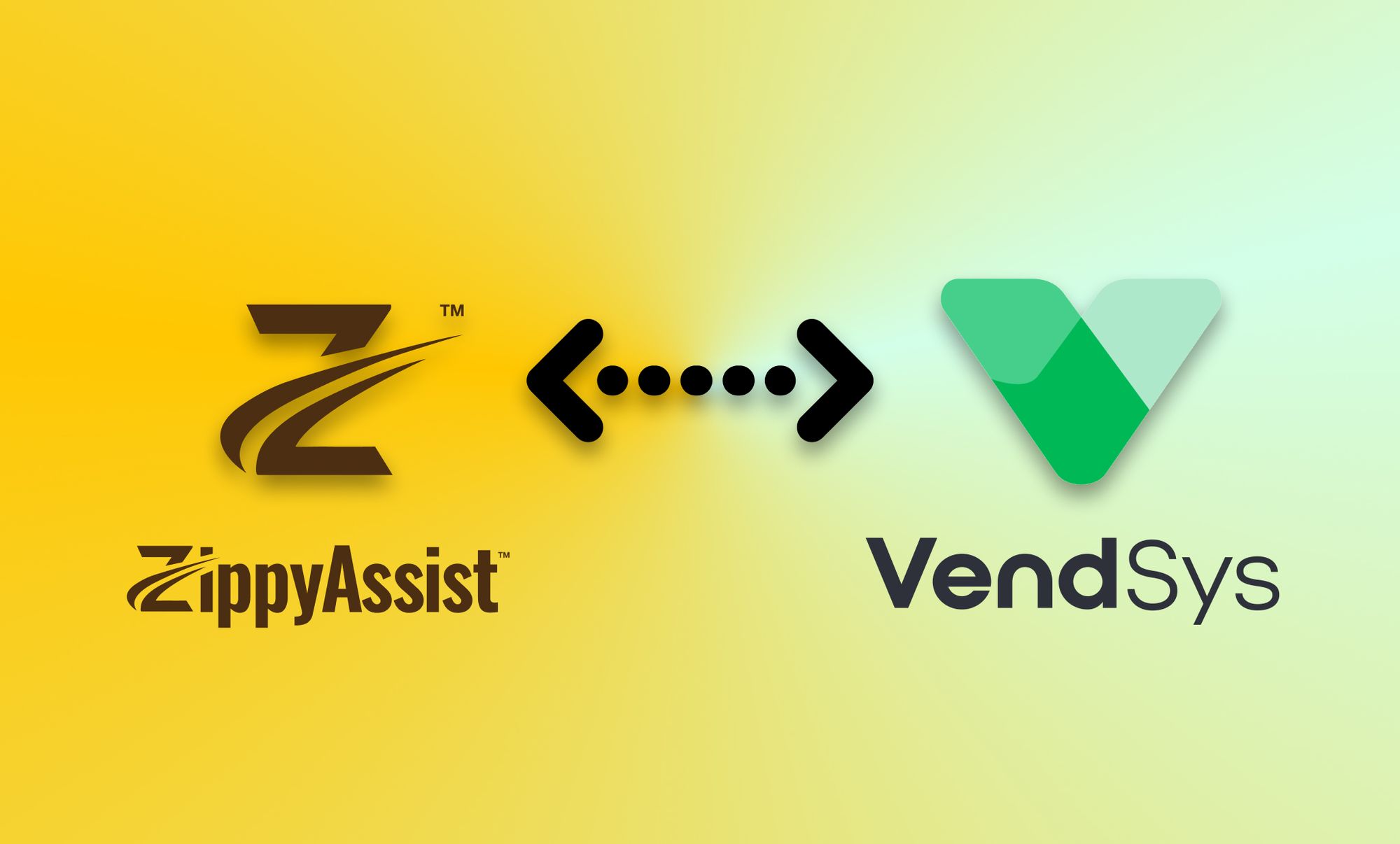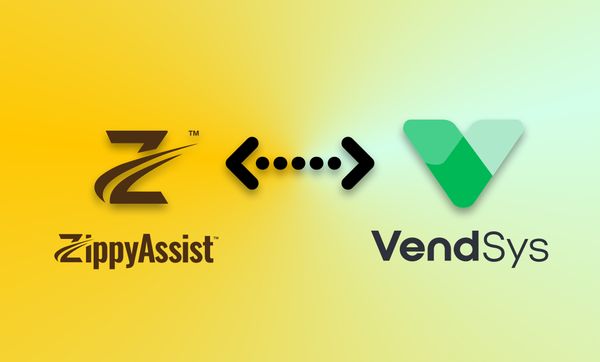 Unattended retail is facing both a dilemma AND an opportunity – on one hand, it continues to rely heavily on people doing manual processes, while on the other there are powerful gains to be made by automation. Some manual processes are simply part-and-parcel of unattended retail – replenishing machines and servicing equipment, for example. But others can – and should – be automated. Doing so can free people up to work on more valuable work, or just be much more efficient with their time.
This is exactly what ZippyAssist's new native integration into VendSys VMS achieves.
The problem.
Most businesses rely on a stack of technologies – a few key systems dedicated to key functions of their business. In unattended retail, those functions frequently include the following:
Payments: system to process cashless payments
Vending: a vending management system to manage equipment and stocking
Telemetry: a system for data communication between equipment and (usually) the payment and vending systems.
Support: a customer service and support system to help and support your customers.
The above is focused on unattended retail and necessarily a simplification – but regardless of the exact configuration, there needs to be fast and smooth exchange of information and data between systems to ensure the benefits of each system are optimized.
Otherwise, the investment in technology is not being fully utilized.
But often systems are working in silos rather than integrated. And while there are workarounds in many cases, they are as the name suggests: a way to work around the problem, and inherently less efficient. They can work – sometimes well – but not ideal.
The good news for VendSys VMS customers is that ZippyAssist now natively integrates directly with the latest version of VendSys.
Why It Matters.
ZippyAssist is beginning to play a key role in the tech stack described above. As a customer service and support platform specially designed for unattended retail and self service environments, Zippy is today helping to support many different aspects of businesses in this industry.
Zippy impacts on:
The customer - who submits a help request using Zippy
The customer services person  – who works with the customer
The service tech - who uses information provided the customer to service the equipment
The Operations Manager - who is responsible for the efficient operations of the service team
The Sales and Account Manager – who is responsible to the account to ensure quality of service and satisfaction
The GM / Owner – who is ultimately responsible for decisions on resource management, execution, growth, and profitability. They need data and information to make decisions on planning, resource allocation, and investment decisions.
All of the above roles and functions need timely data to either convey information, get work done, report performance, or make business decisions. The faster this data is available, and the more accurate it is, the more effectively everyone can do their job.
With Zippy's native integration with VendSys, the implementation of ZippyAssist becomes plug-and-play, with significant impacts.
The positive impact of native integration.
So what does the native integration do? Simply: it enables VendSys and ZippyAssist to share information directly with each other, without manual processes or other systems being involved. That makes it easier to get the right information from customers when they need help, and to share the information directly into VendSys' service request features.
Here's an actual example of a recent help request. Keep in mind that except for the customer feedback invitation at the end, all of this was carried out on the same day without a single phone call or conversation with the customer.
This is a powerful example of the real tangible benefits of ZippyAssist and how those are amplified when paired with VendSys via the new native integration. And while not every interaction may play out this way, there's no doubt that the ability for systems to coordinate and collaborate will lead to better outcomes for customers and operators, and people will have more time to work on things they do well - solving problems for other people.
---